Dr. Sherry Rayburn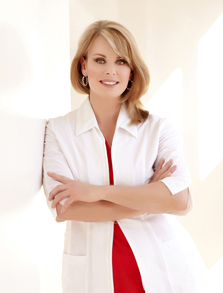 Dr. Rayburn graduated from the College of Dentistry in 2006 after earning her undergraduate degrees in physiology and arts and sciences.
Dentistry provides Dr. Rayburn with an opportunity to have complete control in implementing her own philosophy of Dentistry. "Dentistry today is not what it used to be. Just like everything else in our lives, technology and medicine have really evolved. That said, your experience at the dentist should be informative, pain free, and, yes, even a lot of fun! I want people to feel at home like they are visiting an old friend with the bonus of getting their dental work done in a spa-like, happy, and jovial environment!"
It is Dr. Rayburn's appreciation of new technologies that provides the impetus to incorporate many of the latest dental innovations into her new office. Things like laser dentistry, 3D imaging for crown and bridge fabrication, new digital technology to capture the most accurate radio graphic images available today. Her love of technology goes way back to owning the first Apple computers back in 1982.
This love translated forward to Nintendo and Super Nintendo all the way to today when she loves to play many different video games in her spare time with World of Warcraft being her favorite. Her favorite place in the world to visit is Disney World as well as Universal Studios. She says, "I have always marveled at everything Disney and his philosophy of the world. Mr. Disney really has created most magical place on the planet and it's that mentality that I try to translate in my own life. Every year I make special efforts to create something magical in my office that creates a real impact on my patients. I am learning tremendous things about prop making, video editing, and projection making. The internet contains a wealth of information for amateur prop makers. I love the learning with all of this stuff….but the biggest downside is where to store it after. Every year is an exciting adventure into capturing a new theme for Halloween and Christmas and presenting as best I can to my patients."