Even with good home care habits, your gums may still require aggressive treatments. Brushing can only tackle food debris on the surface of your teeth. It's crucial to complement it with regular flossing.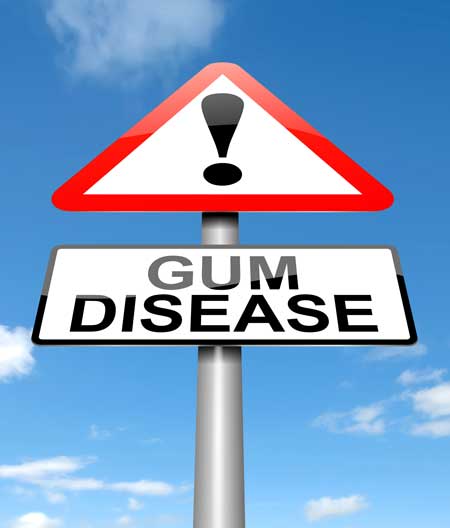 Harmful bacteria that linger in the mouth can irritate your gums and cause gum disease. Gum disease progresses quietly. You are unlikely to feel any pain or discomfort. You might not notice it especially on its early stages.
Keeping up with regular dental visits is crucial as potential oral issues can be detected before they even develop. Gum disease is a common dental issue and your dentist can help make sure you're free from it.
What to Expect When Getting Gum Treatments
Our hygiene team will need to check your mouth first. We'll conduct periodontal screening and evaluation. Afterwards, we'll look into therapies to address any bacterial poison or plaque building up below your gum line. We'll also clean and polish your teeth above the gumline.
Our goal is to prevent any infection from further progressing. Here are non-surgical gum therapy methods we use at Dr. Rayburn's dental office:
Curettage. In this procedure, we scrape away infected tissues from the gum pocket lining around your tooth. This allows the infected area to heal properly.
Root planing. We perform root planing to eliminate rough spots on your tooth root. This process also helps remove bacteria that otherwise can contribute to gum disease development. Clean and smooth root surface facilitate healing and reattaching of the gum to your teeth.
These methods for treating gum disease are usually performed simultaneously. They may also require use of local anesthesia but no worries. Rest assured only well-trained hygienists will administer this for you, under Dr. Rayburn's supervision.
Continuing Oral Assessments is Crucial
Gum disease takes time to spread. Treating it works the same way. We need to evaluate how your gums respond to a procedure before we can proceed to the next steps.
Your cooperation is crucial as we decide together which methods to use. We may require services from a periodontist in the event surgical treatment is needed. Surgical treatments enable your gum and bone heal completely. It also helps improve stability of your teeth.
At Dr. Rayburn's dental office, our hygiene team works with you in ensuring you have access to dental care that you need. We also assist you in improving your personal dental care skills.
As much as we want to be there for you round the clock, we won't be able to. Hence we strive to educate you on the best ways to to look after your teeth and gums. We'd love it if you can also share our oral care advice with your loved ones.
Find out how your gums are doing. Schedule a consultation with our hygiene team today: