Digital technology makes delivering great dentistry a lot easier.
Patients can now receive dental treatments they need in a more convenient, less time-consuming process. What's more, the results can turn out even more attractive and stronger than the natural set of teeth.
At Dr. Rayburn's office, we use computer-aided design (CAD) and computer-aided manufacturing (CAM) called the E4D Dentist™ system.
The Chairside Economical Restorations of Esthetic Ceramic (E4D®) system eliminates waiting time that dental procedures traditionally require. Crowns, veneers, inlays, or onlays can now be completed, all in a single visit if you want.
How Does the E4D® Dentist System Work?
Using the E4D® technology, we can create custom ceramic restorations for you without the need for the goopy impressions typical in the dental office.
We use a hand-held scanning technology to create digital impressions of your teeth. Then you can watch your crown or restoration being designed right on the E4D screen!
Once the restoration design is complete, the E4D milling unit goes in action. A metal-free ceramic that looks like natural teeth is placed in the milling device. The high-speed dies create the restorative device accurately so it fits you properly.
You receive your permanent restoration device in the same visit or the next day depending on your schedule.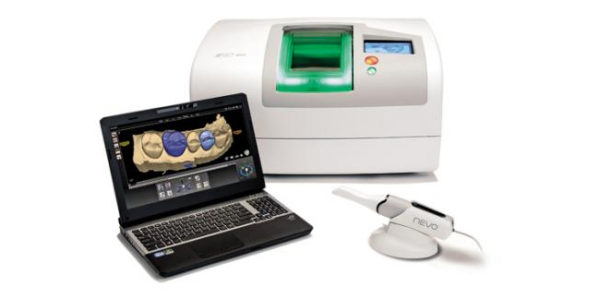 Benefits of the E4D® System
More natural tooth is preserved
More comfortable procedure
Fewer dental visits
Saves you time
More cost-effective
Uses high-quality ceramic material
Offers long-lasting results
E4D® Dentist System benefits patients in many ways. But most important, we're using it to ensure that you enjoy a positive dental experience.